Arjen Robben Robben remains fit, sharp and determined… even at 34 Peter Staunton Click here to see more stories from this author Chief Correspondent 17:30 1/28/18 FacebookTwitterRedditcopy Comments(3)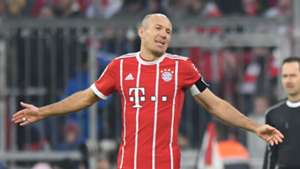 Getty Bayern München Bayern München v Hoffenheim Hoffenheim Bundesliga Opinion It'll soon be time for Bayern to decide on a new contract for arguably their greatest-ever signing and he is showing no signs of slowing down Bayern Munich have taken a lot from Hoffenheim lately. Last summer they snatched – as they usually do – two of the best players from a domestic rival. Niklas Sule was a big-money arrival at centre-back and Sebastian Rudy was drafted in on a free for the midfield. In winter they went back again for Julian Nagelsmann's expert goalscorer Sandro Wagner.Bayern chip away at the armoury of their Bundesliga cohorts in the transfer market and it's no wonder that result's like Saturday's 5-2 battering of Hoffenheim occur with such practices in place.To their opponents this time around however, Bayern were generous enough to offer something – or more accurately someone – in return. Serge Gnabry is a Bayern player-in-waiting. He was signed last summer after a breakout season at Werder Bremen. The ex-Arsenal man was shipped immediately to Hoffenheim as it was reckoned he could do with another season learning the ropes before making the big jump to the Allianz Arena. Article continues below Editors' Picks Lyon treble & England heartbreak: The full story behind Lucy Bronze's dramatic 2019 Liverpool v Man City is now the league's biggest rivalry and the bitterness is growing Megan Rapinoe: Born & brilliant in the U.S.A. A Liverpool legend in the making: Behind Virgil van Dijk's remarkable rise to world's best player Bayern will have liked what they saw from Gnabry as a direct opponent on Saturday. He won an early penalty with his clever movement and strength off Joshua Kimmich early on – even if he ended up missing the spot kick himself. Then he capitalised on a weak Jerome Boateng clearance to drive a fast ball into Sven Ulreich's goal.That made it 2-0 to Hoffenheim and Bayern supporters might well have been considering the addition of Nagelsmann as coach for next season along with all of these Hoffenheim players that are coming their way.It couldn't last though and once Robert Lewandowski poked in for 2-1 there was an air of inevitability about the Bayern comeback.It was one of those dull Bavarian days where the particular grey shade of the Arena is hard to pick out against the low-hanging cloud. It takes something pretty special to lift the fog.Arjen Robben provided two assists out of the five goals scored. Two deep corners found the heads of Boateng and Arturo Vidal respectively as wave after wave of Bayern pressure told.Manuel Neuer wasn't playing – still injured – and so the captain's armband was passed to the Dutch winger.He led not so much from the front but from the side as is his wont; you don't need me to tell you he ran at his defender lots and tried to cut in and shoot from his left foot.He is very much the elder statesman in this Bayern team that is seemingly getting younger by the day around him. Signings like Sule, Rudy and Gnabry are taking the average age of the Bayern team right down leaving Robben, Boateng and David Alaba as the only three faces present from the start on Saturday who were Champions League winners in 2013.There is no doubt that Bayern's transfer policy is designed to Benjamin Button-ify the squad. The issue here is that Robben is showing steadfast defiance at the thought of being replaced by Gnabry or by anybody else.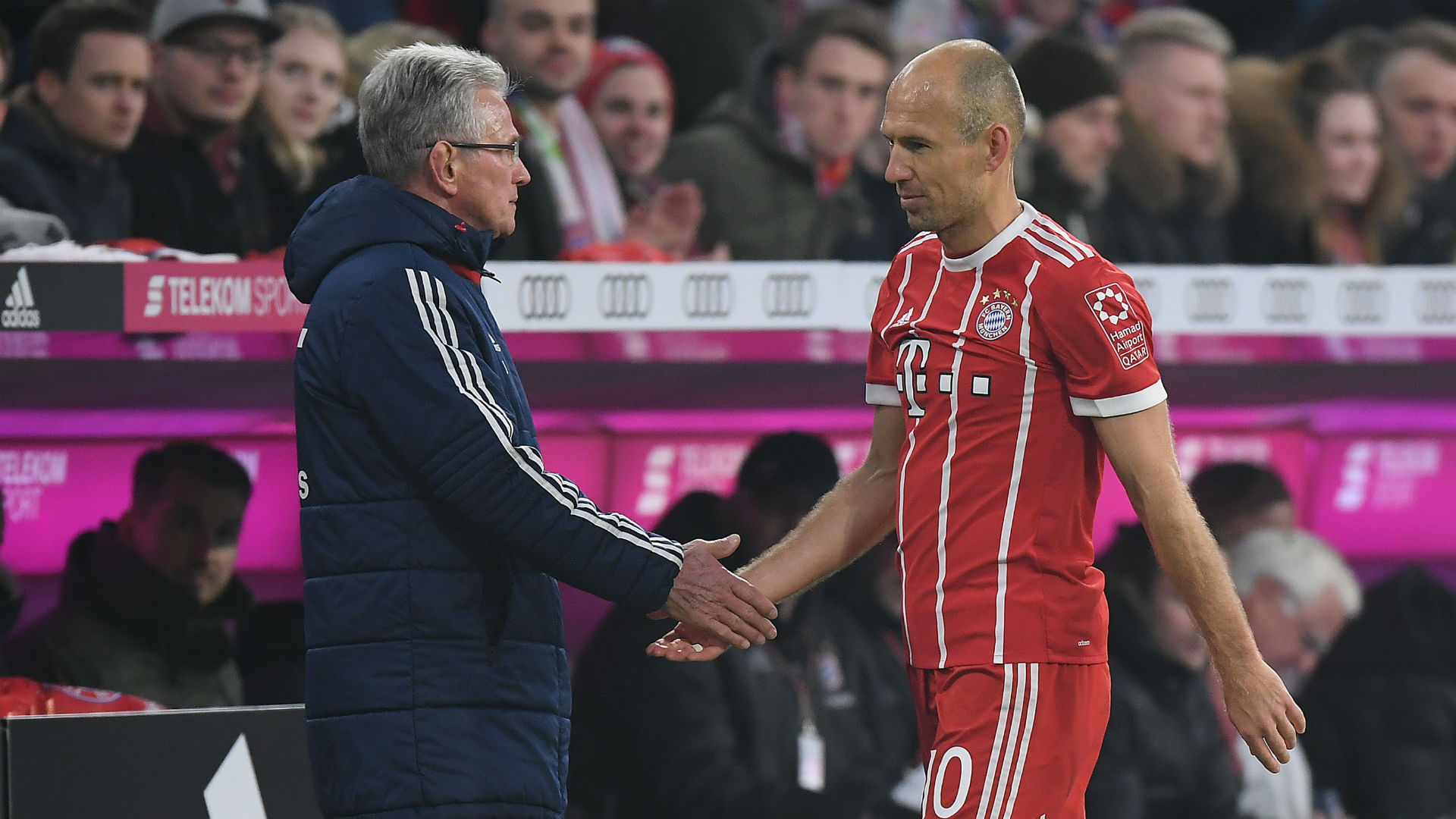 "I think no player can give anything away," Bayern goalkeeper Tom Starke said when asked if Robben would take his leave and allow Gnabry his time to shine. "He's one of the most professional players I've ever played with – with the preparation before training, before games, and during the training sessions. His age is 34 but he is in shape like 24."He wants success in every single game, in every single situation for the whole season. He wants to play."He didn't appear too happy to be replaced on 77 minutes by Rafinha even with the game already won. For certain he was the first Bayern player changed and out of the stadium on the day. Robben may well have been celebrating his 34th birthday this week but don't think for a second he was rushing out the door to go partying."He's really straight," said Starke. "Also he's a family guy with three cute kids and he doesn't need to go out or to hang around."It's not unusual for those covering Bayern to see a big home win and the expectation to follow that all the players would leave in high spirits. On Saturday it was Thomas Muller and the beaming Wagner leading in that respect.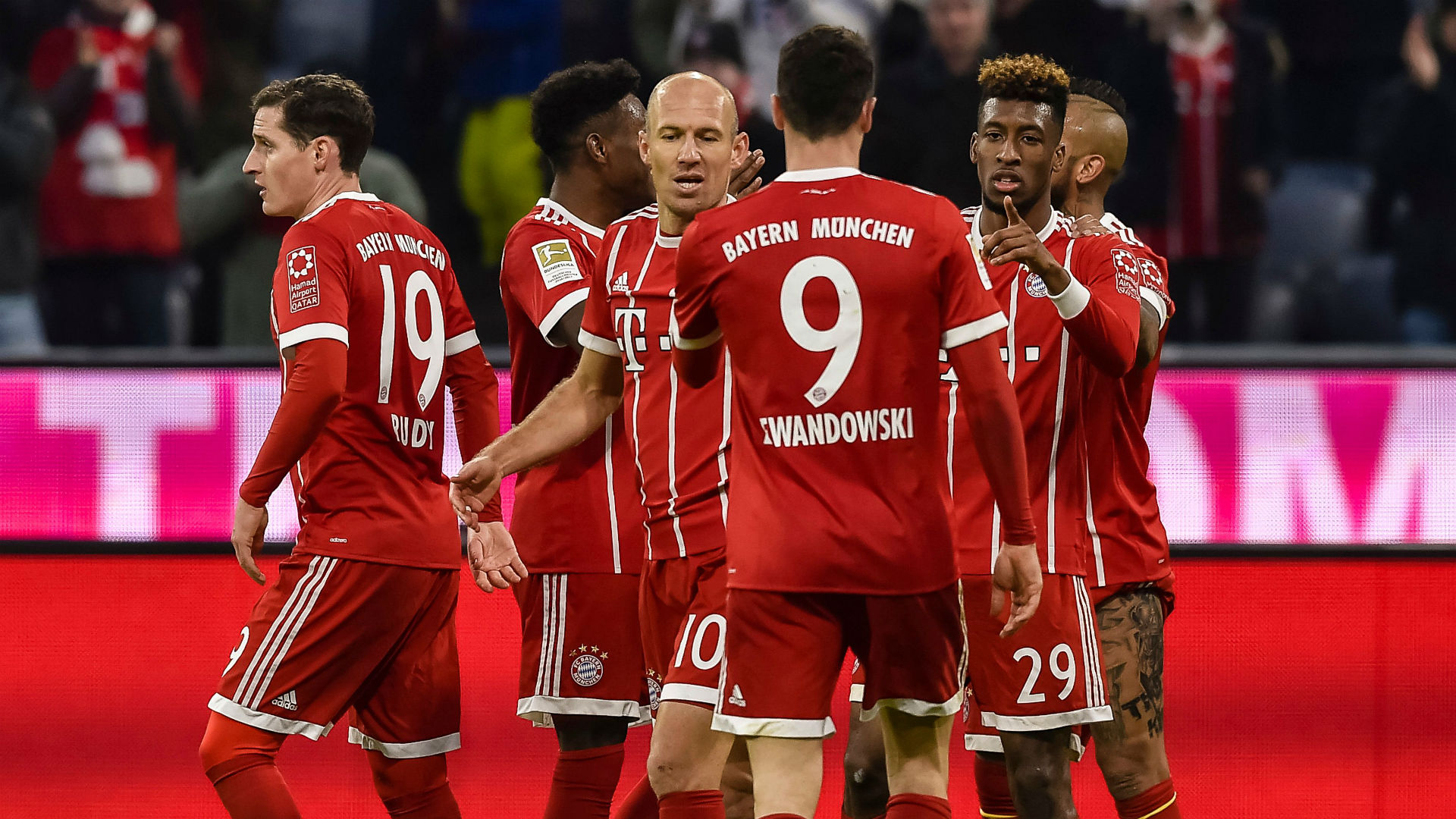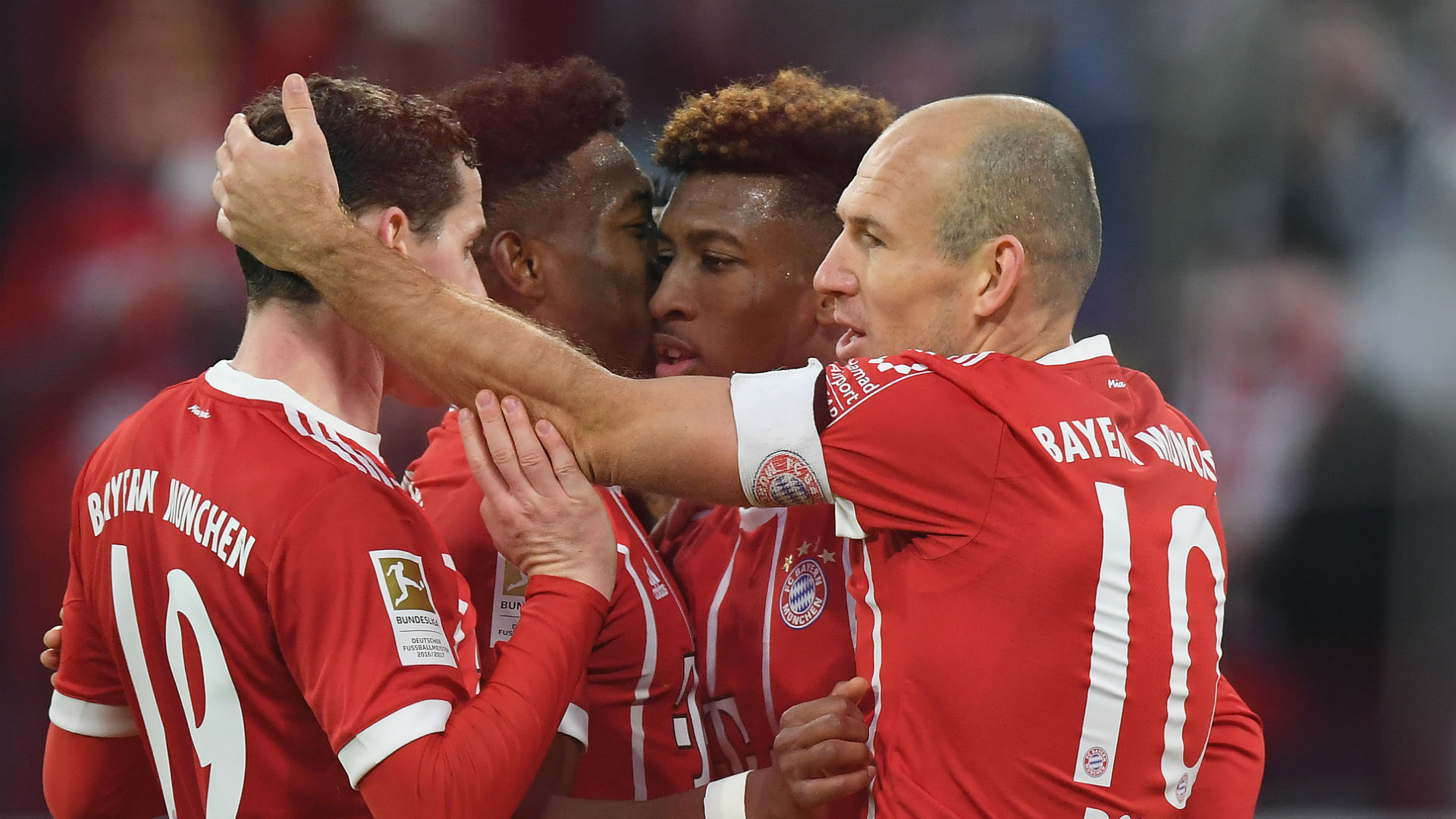 But even if his team wins 4-0, 5-0, 6-0, Robben is likely to be the one player to fixate on one part of the performance – his own or collectively – that could be improved. Then he sets about rectifying it.That's despite the fact that he's got countless titles including the Champions League in his back pocket and despite the fact that he's been playing professional football for all 18 years of this century so far.Most players his age are long past their best or already on the after-dinner circuit. But Robben is out there – fitter than he was at 24 if balder – trying to get better and trying to win.It'll soon be time for Bayern to decide on offering Robben a new contract. His current deal ends at the end of this season when he and his great partner Franck Ribery will be free agents. At this stage it looks more likely that Robben will get the deal and Ribery might not.So will he stay? "First, I hope so," said Starke. "And also I think so."And if he does, don't expect Robben to settle for a walk-on part. There are goals to score, trophies to win, games to dominate no matter who is coming up behind.